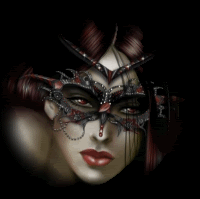 Only members can submit to
The-Mask-Club
's gallery. Two submissions per week. To submit just click on contribute. Please submit into the 2012 mask submissions folder. Then select what mask deviation you would like to submit, then click on submit and then done. All new submissions are voted in. If declined that means you don't have any visible mask in the deviation or the submission is already in the group's gallery. Only submit your artwork.  The username on the deviation you want to submit must match with your username and not someone else. They will not be added to the group's gallery.
Submissions are put in folders when they were submitted to the group, not when the member submitted them.
Also at this time members and staff are not allowed to suggest a fav. In the future this might change. I will keep you updated.